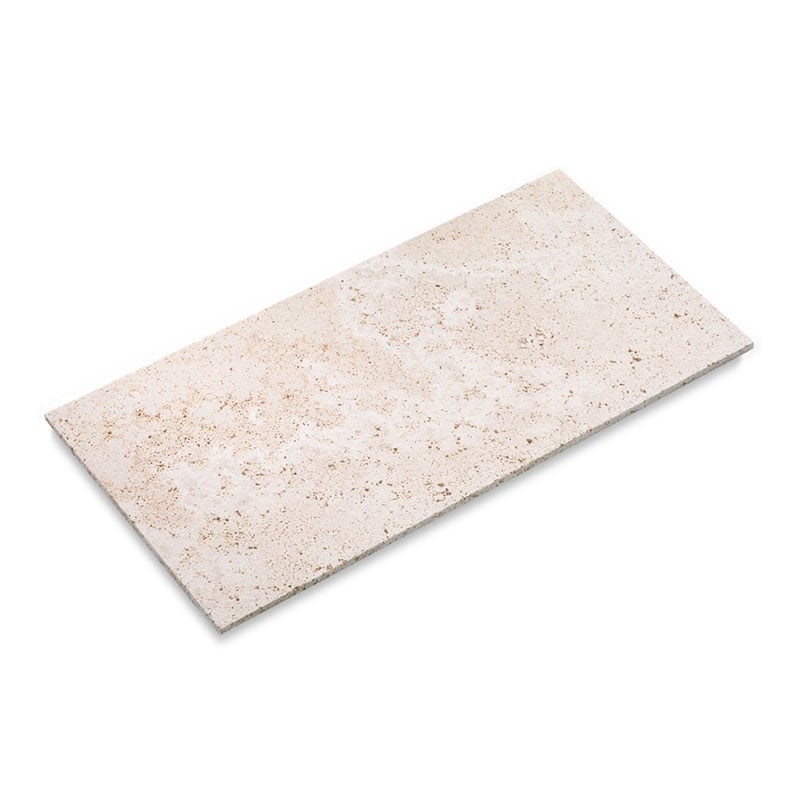 *Some colours and finishes are only available made to order with minimum quantities required. Photos on this website give only a general indication of the product colours. We recommend you request an actual sample before purchasing.
About this product
Travertine is a natural limestone that features a fibrous appearance with a unique pattern in each paver.. Travertine's beauty and durability has been featured in some of the oldest and most famous buildings in Italy, such as the Colosseum and the Colonnade at St Peters Square in the Vatican.
Best only import Travertine from the central Italian town of Ascoli Piceno to ensure that the quality is superior, and the stone is visually appealing.
Travertine can be used for a range of different applications, including pedestrian areas, pool surrounds, internal flooring and wall cladding
Applications:
Internal and External Flooring
Wall Cladding