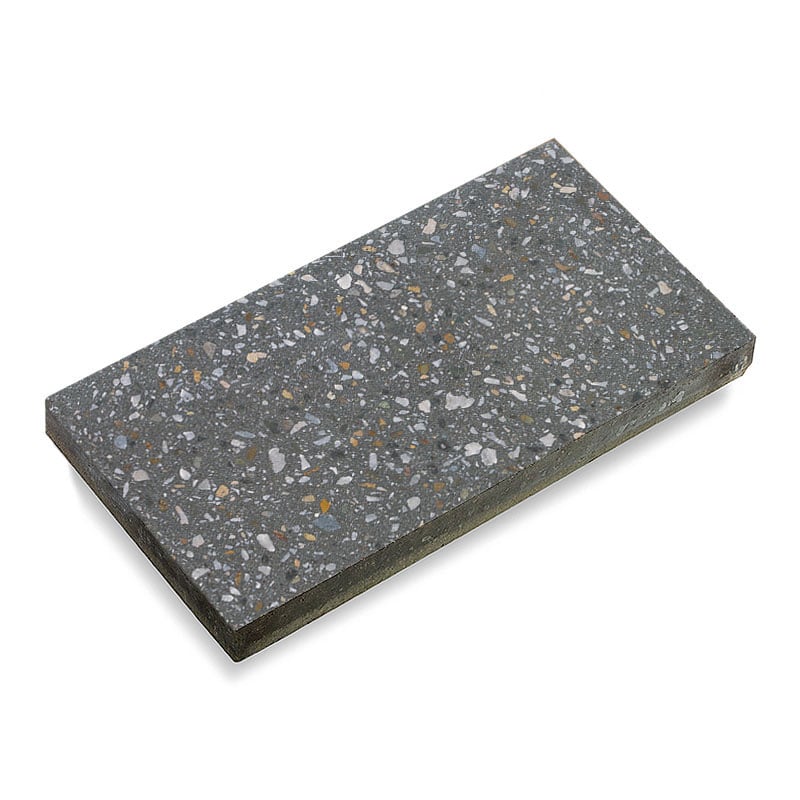 'New Generation' Honed Finishes :
*Some colours and finishes are only available made to order with minimum quantities required. Photos on this website give only a general indication of the product colours. We recommend you request an actual sample before purchasing.
About this product
Originally created by 18th Century Venetians, Terrazzo flooring is a visually stunning feature to both indoor and outdoor areas. The Best Terrazzo Tile range brings a classic uniform shape together with exquisite features to create a tile that can transform any area, external or internal.
Granite, Marble and other coloured stones are set into the surface of the tile, and then polished to reveal a beautiful finish of the highest quality.
Key Features:
Anti-salt additive to stop efflorescence.
Highest level of slip-resistance according to Australian Standard AS 4586:13*.
Designed for easy installation.
Easy to keep clean.
*Black-Series finish can be made to meet the highest level of slip resistance rating of P5 suitable for outdoor areas including around swimming pools.
*Honed finish is the second-highest slip resistance rating of P4 for outdoor use.
Applications:
Patios
Pedestrian Areas
Internal Flooring
Swimming Pool Surrounds
Dimensions
*Please refer to respective Australian Standards for slip resistance design classifications P1 to P5 for location types use prior to final product finish selection.
These pavers are not recommended for vehicular applications.