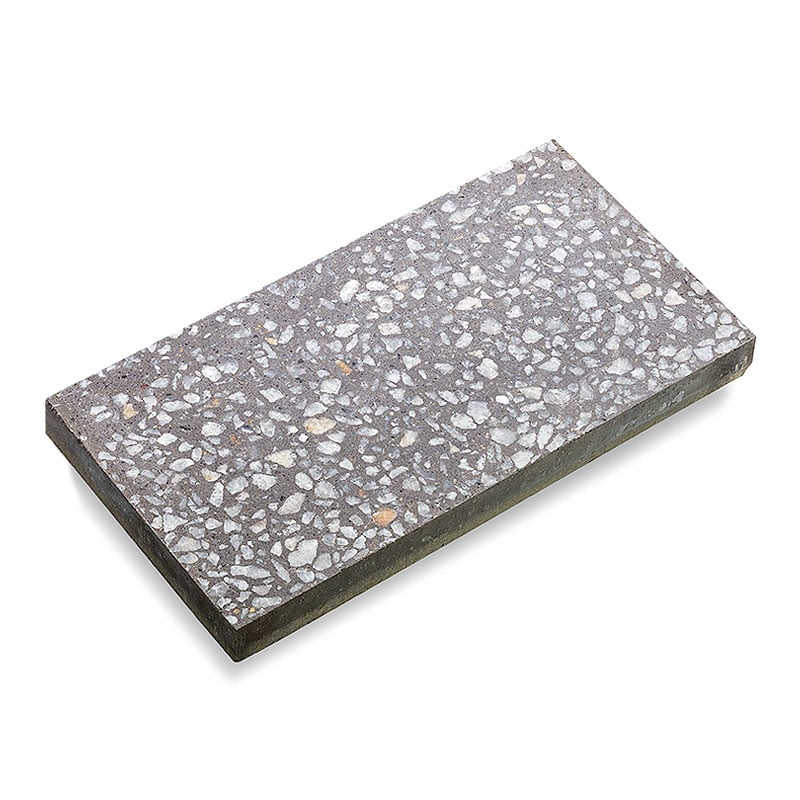 *Some colours and finishes are only available made to order with minimum quantities required. Photos on this website give only a general indication of the product colours. We recommend you request an actual sample before purchasing.
About this product
Originally created by 18th Century Venetians, Terrazzo flooring is a visually stunning feature to both indoor and outdoor areas. The Best Terrazzo Tile range brings a classic uniform shape together with exquisite features to create a tile that can transform any area, external or internal.
Granite, Marble and other coloured stones are set into the surface of the tile, and then polished to reveal a beautiful finish of the highest quality.
Key Features:
Anti-salt additive to stop efflorescence.
Highest level of slip-resistance according to Australian Standard AS 4586:13*.
Designed for easy installation
Easy to keep clean
(*Honed finish can be made to meet the second highest slip rating, making it suitable for outdoor areas including swimming pool surrounds)
Applications:
Patios
Pedestrian Areas
Internal Flooring
Swimming Pool Surrounds
Dimensions